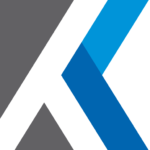 Job Description
Karros Technologies gets students to school safely and on time.
Karros Technologies tackles three important problems to help public and private schools transport their students to and from class. Route optimization allows transportation departments to meet continually growing transportation needs with diminishing resources. GPS tracking and predictive machine learning reconcile the differences between planned routes with data pulled live from their fleet of buses. Engineering of scalable distributed software in the cloud allows Karros to provide vital services to the public school district and their transportation departments at reasonable costs.
Karros Technologies builds on four decades of transportation experience by applying state-of-the-art technology and modern software development processes to the development and design of new and existing products. The result is reliable and real-time delivery of transportation information directly to the hands of students and parents.
Your day-to-day:
Build and maintain deep knowledge of design patterns and their applications;

Take an active role in breaking down an epic into multiple sprints and tickets;

Define the best implementation method and related effort to answer a given problem within our distributed microservices architecture;

Identify and drive code improvements, including technical debt;

Author feature-specific design documents;

Execute high-quality code and design products, and push for better processes around how the team operates;

Minimize incident resolution time through effective logging and documentation;

Analyze data, including logs, usage statistics, and infrastructure metrics to identify emergent gaps and defects in a distributed system;

Implement monitoring and alerting to detect Production incidents before they affect our users;

Keep up to date technically and apply new techniques and technology to your work;

Coordinate work in small cross-functional teams to deliver Production-ready software on time;

Mentor others and proactively identify opportunities to improve intra- and/or inter-team capability, such as interviewing and active participation in guilds;

Advocate for a solid technical approach and influence peers.

Technical stack & patterns:
Technical stack & patterns:
Kafka & Kafka Streams for high-performance and real-time processing;

NiFi for data pipelining, tooling, and ETL;

Java Spring Boot for distributed microservices;

ElasticSearch for persistence;

Native iOS and Android for mobile applications;

Event sourcing & command sourcing.
What you bring to the team:
Experience architecting container-based microservice platforms using Java;

Experience with ElasticSearch or similar DB;

Experience writing scalable, high-performant, instrumented and clean code;

Good understanding of Amazon Web Services including ECS, CloudFormation, IAM, RDS, etc.;

Experience working on teams with a heavy emphasis on DevOps, Automation, CI/CD, and Quality;

Excellent written and verbal communication skills;

An ability to work with a minimum of supervision while collaborating with colleagues in multiple departments and time zones;

Experience working in an Agile development environment;

Bachelor's degree or equivalent industry experience, and 4+ years of professional experience as a software test engineer, system programmer, or software developer.
WORKING KNOWLEDGE OF JAVA, KAFKA, AND ELASTIC SEARCH IS A REQUIREMENT.
Please include a link to your Linkedin or Github.
Benefits
Competitive health care plan (medical, dental, and vision);

Matching 401(k) contributions;

A Flexible work-from-home policy — however, you are required to meet in person for some Scrum rituals;

A flexible work environment that encourages personal and career growth;

Training and convention opportunities to help expand your skillset.
Karros Technologies LLC is an equal opportunity employer.
Salary: $125,000.00 to $160,000.00 /year