Software Developer in Test (SDET)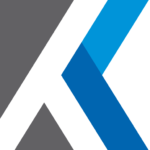 Software Developer in Test (SDET) Job Description
Karros Technologies gets students to school safely and on time.
Karros Technologies tackles three important problems to help public and private schools transport their students to and from class. Route optimization allows transportation departments to meet continually growing transportation needs with diminishing resources. GPS tracking and predictive machine learning reconcile the differences between planned routes with data pulled live from their fleet of buses. Engineering of scalable distributed software in the cloud allows Karros to provide vital services to the public school district and their transportation departments at reasonable costs.
Karros Technologies builds on four decades of transportation experience by applying state-of-the-art technology and modern software development processes to the development and design of new and existing products. The result is reliable and real-time delivery of transportation information directly to the hands of students and parents.
Your day-to-day working with a team to:
Document software defects, using a bug tracking system, and report defects to software developers;
Create or maintain databases of known test defects;
Build multi-system test environments and automated test suites;
Collaborate with developers, product managers, operations engineers, and fellow test engineers to create and execute an effective testing strategy;
Specify, design, implement, and evolve our automated test framework to guarantee quality by preventing defects from making it to our customers;
Install and configure recreations of software production environments to allow testing of software performance;
Document test procedures to ensure replicability and compliance with standards;
Conduct system diagnostic analysis to identify areas for continuous improvements and resolve complex software issues;
Isolate root causes of bugs and problem software behavior;
Monitor bug resolution efforts and track successes;
Provide feedback and recommendations to developers on software usability and functionality;
Help coach and mentor SDETs on test development and execution efforts;
Research, develop and/or recommend tools to assist SDETs in test creation, execution, and reporting;
What you bring to the team:
Excellent knowledge of SDET/QA methodology & software development processes (Agile, Scrum);
Mastery of the tools of the trade, including a variety of modern programming languages (Java, JavaScript), methodologies (Agile, exploratory, test-driven development) and software testing tools, such as JUnit, Cucumber, MockMVC, and Appium;
Extensive experience with various types of testing including functional, performance, compatibility, usability, reliability, security, maintainability & portability;
Demonstrated ability to mentor other SDETs;
Knowledge of mobile applications, microservices, distributed systems;
Excellent written and verbal communication skills;
An ability to work with a minimum of supervision while collaborating with colleagues in multiple departments and time zones;
Strong scripting & automation skills, e.g., Python, bash;
Bachelor's degree or equivalent industry experience, and 4+ years of professional experience as a software test engineer, system programmer, or software developer.
Benefits
Competitive health care plan (medical, dental, and vision);
Matching 401(k) contributions;
A Flexible work-from-home policy — however, you are required to meet in person for some Scrum rituals;
A flexible work environment that encourages personal and career growth;
Training and convention opportunities to help expand your skillset.
Karros Technologies, LLC is an equal opportunity employer.
Full-time position.
Salary Range: 110,000 – 140,000 annually