Senior Site Reliability Engineer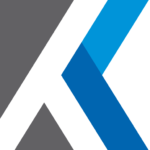 Karros Technologies gets students to school safely and on time.
Karros Technologies tackles three important problems to help public and private schools transport their students to and from class. Route optimization allows transportation departments to meet continually growing transportation needs with diminishing resources. GPS tracking and predictive machine learning reconcile the differences between planned routes with data pulled live from their fleet of buses. Engineering of scalable distributed software in the cloud allows Karros to provide vital services to public school districts and their transportation departments at reasonable costs.
Karros Technologies builds on four decades of transportation experience by applying state-of-the-art technology and modern software development processes to the development and design of new and existing products. The result is reliable and real-time delivery of transportation information directly to the hands of students and parents.
Your day-to-day:
Implement automation and industry best practices to run our large-scale, rapidly growing infrastructure with minimum human intervention.
Design and implement monitoring and recovery tools that help us meet performance and availability SLAs.
Research, design, and implement solutions for fault tolerance, monitoring, performance enhancements, capacity optimization, disaster recovery, and configuration management of systems and applications.
Evaluate and implement 3rd-party platforms as core elements of our own solution, e.g., streaming platforms, ETL platforms, etc.
Configure and build tools for Continuous Integration and Continuous Deployment for our Microservices.
Set standards with the development team for how code should be optimally structured for easy deployment.
Recommend new technologies to ensure quality and productivity.
Technical stack & patterns:
Kafka & Kafka Streams for high-performance and real-time processing;
NiFi for data pipelining, tooling, and ETL;
Java Spring Boot for distributed microservices;
ElasticSearch for persistence;
Event sourcing & command sourcing;
and the following: Linux, Terraform, AWS, Kubernetes, Jenkins.
What you bring to the team:
Experience architecting container-based microservice platforms using Java;
Experience with ElasticSearch or similar DB;
Experience writing scalable, high-performant, instrumented, and clean code;
Good understanding of Amazon Web Services including ECS, CloudFormation, IAM, RDS, etc.;
Experience working on teams with heavy emphasis on DevOps, Automation, CI/CD, and Quality;
Excellent written and verbal communication skills;
An ability to work with a minimum of supervision while collaborating with colleagues in multiple departments and time zones;
Experience working in an Agile development environment;
Bachelor's degree or equivalent industry experience, and 6+ years of professional experience as a software test engineer, system programmer, or software developer.
This is not considered a remote position. Attending meetings at the office a minimum of 2-3 days every two weeks is required.
Benefits
Competitive health care plan (medical, dental, and vision);
Matching 401(k) contributions;
Flexible work-from-home policy — however, you are required to meet in person for some Scrum rituals;
A flexible work environment that encourages personal and career growth;
Training and convention opportunities to help expand your skillset.
Please include Linkedin or Github link.
Karros Technologies LLC is an equal opportunity employer.